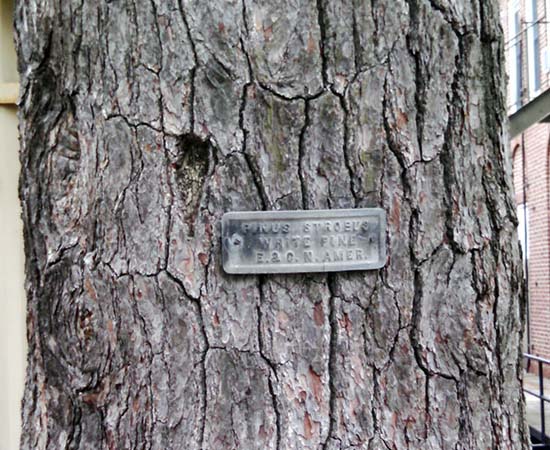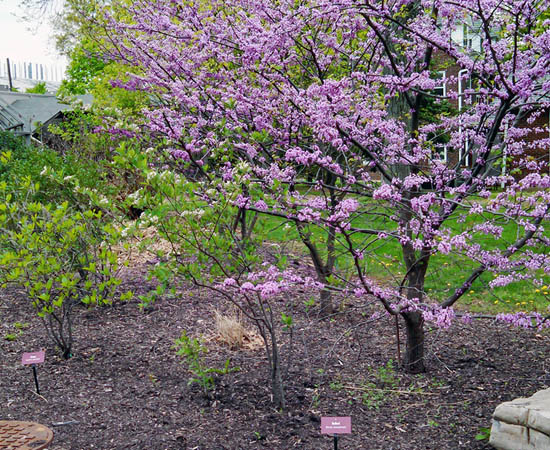 Proposal Details
There is already a wide selection of trees on the Cook/Douglass campus, and several additional species could be planted on campus to be used for classes and arborist testing. Other groups could also use the arboretum for teaching and research.
Labeling the plants on campus is the most important step of making campus an arboretum. For the campus arboretum to be used both as a teaching resource and a testing location, the campus could implement selective labeling: only one or a few of each plant species is labeled, so that the labeled plants could be used for teaching and the unlabeled ones for testing. This would require that there is a minimum of two of each species on campus, which may be a challenge for rarer species.
The campus arboretum could be connected to the existing Greenhouses and Chrysler Herbarium for a richer plant experience. Mapping and online resources could be added and a monitoring program could be implemented to support the arboretum. A department could be established to take care of the plants that could offer credit, internship, or work opportunities for those students involved in caring for the arboretum.
Site Challenges
Potential for vandalism and stealing of tags
Maintenance of plants across campus, especially over the summer
Lack of Facilities staff, resources, and staff knowledge in caring for plants
Potential negative impact on Rutgers Gardens?
Current Efforts
Despite the high interest for transforming the Cook/Douglass campus into an arboretum, there is currently no concentrated effort to do so.
Interested in transforming the campus into an arboretum? Working on a project that can help? Contact us.