Living Labs on Livingston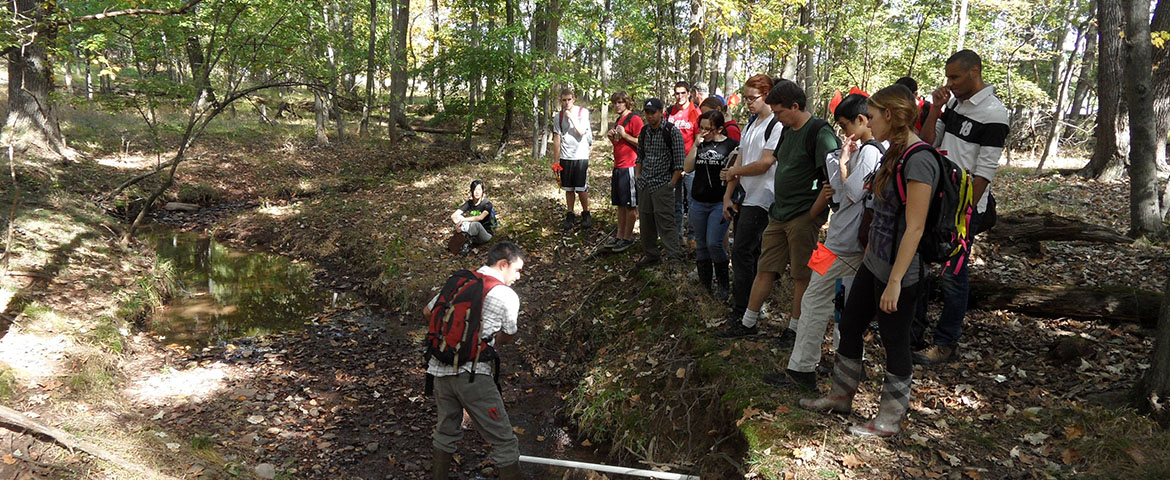 Rutgers EcoPreserve and Natural Teaching Area

The Rutgers University Ecological Preserve is heavily used by Principles of Natural Resource Management. The preserve offers a variety of habitats for experiments and hands-on learning, as well as opportunities for management and restoration projects. It is also used for GPS training, numerous other classes, student groups and clubs, and Rutgers Outdoor Recreation utilize the preserve as well.

Rutgers Solar Farm and Solar Arrays

The solar farm and solar arrays host tours and presentations for classes and other schools.

Wildflower Lots

The wildflower lots are used by Steven Handel to teach his classes how to study meadows.
Utilizing Campus Buildings
The Rutgers Center for Green Building researches occupant behavior and habits versus adaptive responses at the Bloustein school. One way they do this is through occupant counters on the doors of the Bloustein building. In addition, Jie Gong in Civil Engineering is testing algorithms at various Rutgers Buildings for the assessment of building safety using LiDAR. Mike Muller in Mechanical Engineering is using campus as a teaching lab to study energy use in buildings.
Campus Challenges
Contests and challenges may also use the campus as a living lab. For example, the Rutgers Energy Institute (REI)'s annual Energy Contest challenges undergraduate students to develop implementable plans for reducing the carbon emissions of campus. Students from all programs are encouraged to look at their campus as a living lab for energy innovation to reduce carbon emissions.
And More...?
The original research put into this website mostly focused on the Cook/Douglass campus. Many more spaces across the Rutgers campus could be used as teaching resources than what is listed here. Take the initiative and see what else is happening on your campus and what potential exists for living labs.
Know of any examples of living labs? Contact us