Non-Rutgers Affiliated Living Labs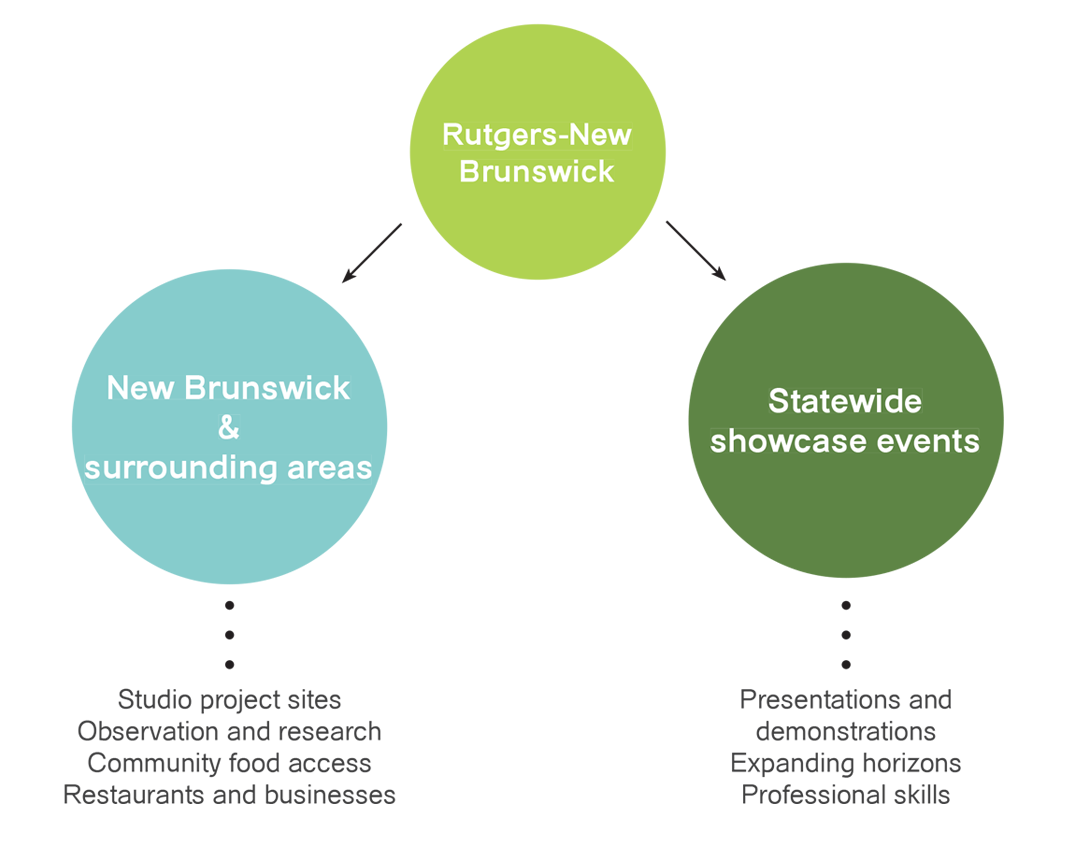 Across the state, a few off-campus sites not affiliated with Rutgers are used for teaching. The city of New Brunswick is used for some projects at the Bloustein School and Planning and Public Policy, and for Extension Office projects through the New Jersey Agricultural Experiment Station. The Department of Human Ecology faculty and students in the Environmental Policy, Institutions and Behavior major are working with the New Brunswick community on food access issues. Nutritional Sciences also uses restaurants in the city. Numerous showcase events around the state are used as living laboratories for some departments, including Animal Science.
Rutgers Affiliated Living Labs
Rutgers Field Stations and the Hutcheson Memorial Forest are used by some classes and for department research, making them important living labs around the state. NJAES Off-Campus Stations are also used by the Rutgers Cooperative Extension Offices and by some departments for research.